eOceans - marine citizen science for 

science

. See publication list. 
eOceans has two main projects at this time:
1) This project is 

Urgent

!  To proceed with analysis, I need:
5 expert divers from each of:
Palau, Honduras, French Polynesia, Reunion, Seychelles, Egypt, Brazil, Malaysia, Mexico, Mozambique
10 expert divers from each of: 
Ecuador, Belize, New Caledonia, Cook Islands, Micronesia, British Virgin Islands, Marshall Islands, Tonga, Kiribati, Samoa, Cocos Islands (Australia), Costa Rica 
*experts have >200 dives or 2 years in an area
 2) Marine ecosystems are in a state of decline — lack of data often supports inaction. eShark is a collaborative volunteer effort between Science, Outreach and Field Teams counting sharks, rays, jellyfish, turtles, seahorses, dolphins, whales, seals and garbage on daily excursions to assess conservation needs and successes. Concentrated counts are underway in

Thailand

,

Fiji

and

Indonesia

 to fill data gaps and identify priority conservation areas. 

eShark is ongoing since 2007: contact us to set up a concentrated census in your area.
Tell us what you see!
A HEALTHIER OCEAN STARTS WITH YOU.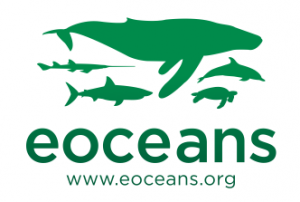 New! Global Marine Conservation Survey
Marine conservation strategies exist — every country does it differently. Our new survey aims to learn how these strategies work, using sharks as an indictor. Join hundreds of divers, fishers, boaters and other explorers sharing their experiences with eOceans ­— because every perspective matters.  
In just 10 minutes, summarize all your observations from one country to help us better understand current management strategies in the area, and help us identify existing threats that may need to be mitigated.
Then, help spread the word and encourage others to participate – follow us on Twitter (eOceans_org), Facebook (eOceans) and share the 'call to action'. Or, get involved more actively and help us get the survey to other experts (e.g., dive instructors in dive shops). The work of our field volunteers has been very helpful and we've managed to get the data needed for some countries in just a matter of days! The more perspectives we have, the clearer the picture for best ways forward in marine conservation.
Ongoing Survey! Since 2007
Ongoing survey - every time you go to sea, join hundreds of others and fill out your checklist of sharks, rays, turtles, whales, jellyfish, garbage and seals.
Quick Facts from our ongoing & past work